Discussion Starter
•
#1
•
With my current situation I had to make a tough decision and let one of my 2 wheeled babies go. My 95 R1100GS has moved on to a better home.It was a fine steed and we shared many happy miles together, but there just wasn't going to be room for it moving forward.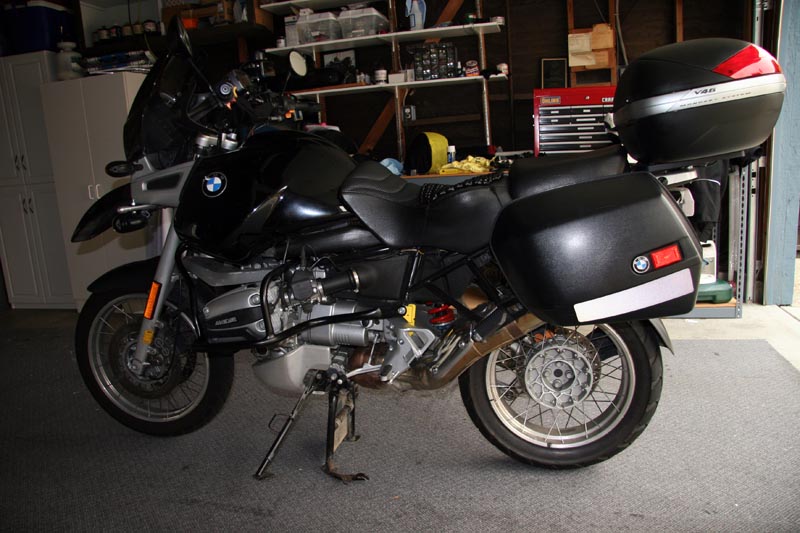 .
.
.
.
.
.
.
.
.
.
.
.
.
.
.
.
.
.
.
.
.
.
.
.
.
.
.
.
.
.
.
.
.
.
When you have to make room for this!!!
:yeah:
I paid a quick visit to Raffy today and freed up some space in his garage via the purchase of his 2004 R1150GS Adventure! I figured, what the hell, I'm downgrading a number of other things in my life, why not upgrade one?!?! I'm vary happy to have been in a position to get this bike and keep it "in the family" as I know it has a storied past in our group. I trust I can do it service as well as its previous owners have. I must say, it is pretty damned cool to ride 150 miles and still have more than a 1/2 tank of gas.
There was another David who I think liked the bike as much a Raffy and I do. Me thinks he isn't too far away from getting on 2 wheels himself.
Thanks again Raffy, you rock!!