Discussion Starter
•
#1
•
The instrument cover on my newly acquired 2003 LT was pretty badly scratched.
Thought this might help anyone else with this issue that wanted to make their cluster cover look better.
First - remove the instrument cluster. There are other write-ups here on how to do that. I already had my front cowl, windshield, tupperware and gas tank removed.
Before removing the bulbs & wires, take some pictures, make some notes, etc, on where everything is located.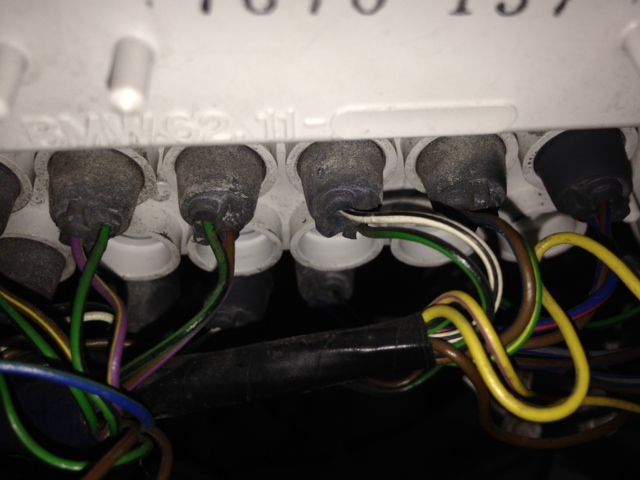 There are three screws attaching the fuel and temperature gauges. Unscrew one of them, remove it's wire, then screw it back in place. It will hold the gauge in place (I found this out later).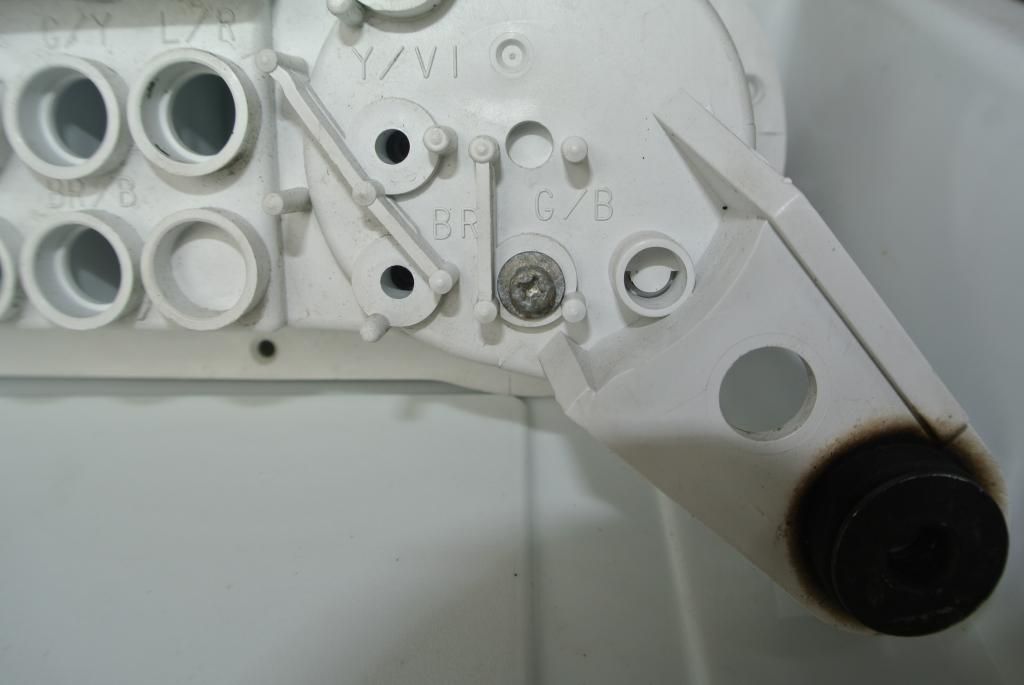 Remove the cluster from the bike then remove the six screws that connect the cluster cover assembly. There is a rubber gasket spotted with glue that hold the two halves together. I used a combination of small screwdrivers to find a location where I could open the two halves enough to use a pick to work the rubber loose. Take your time here.
Forgot to get a before pic..
Screw location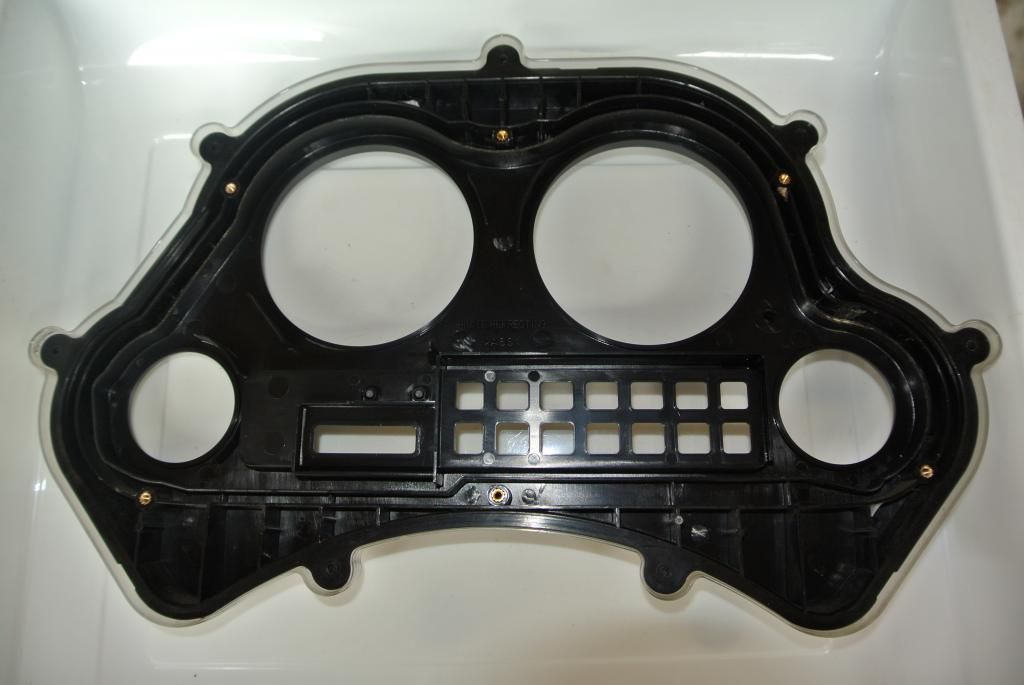 Spotted glue
The knob on the mileage reset shaft unscrews off it's post. Slide the rubber down first and unscrew it.
Reset button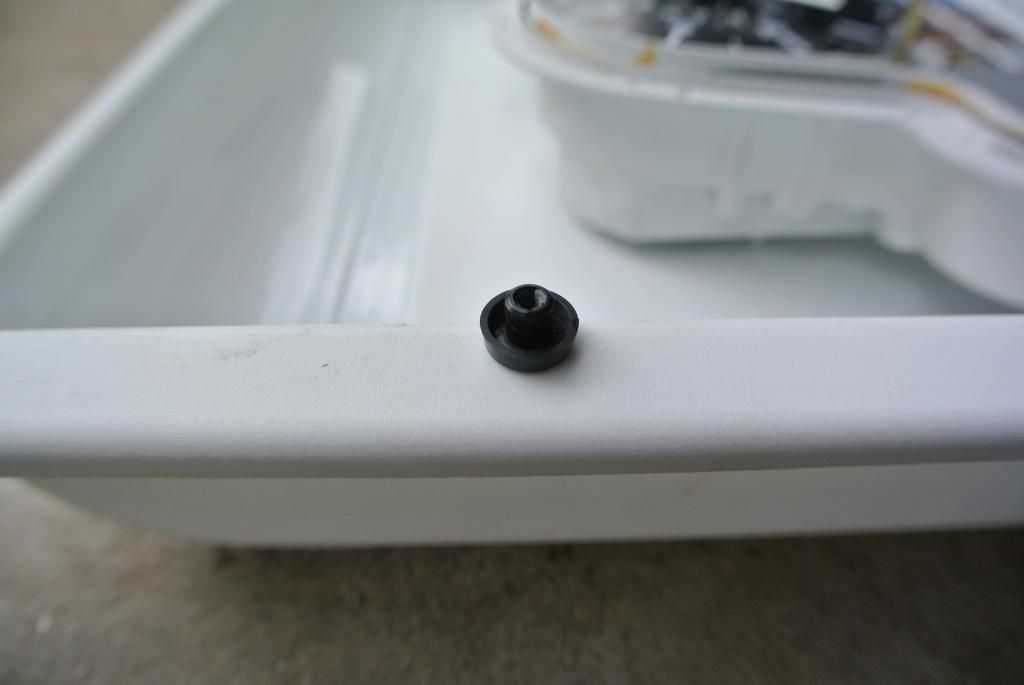 Remove the seven screws holding the cover to the panel.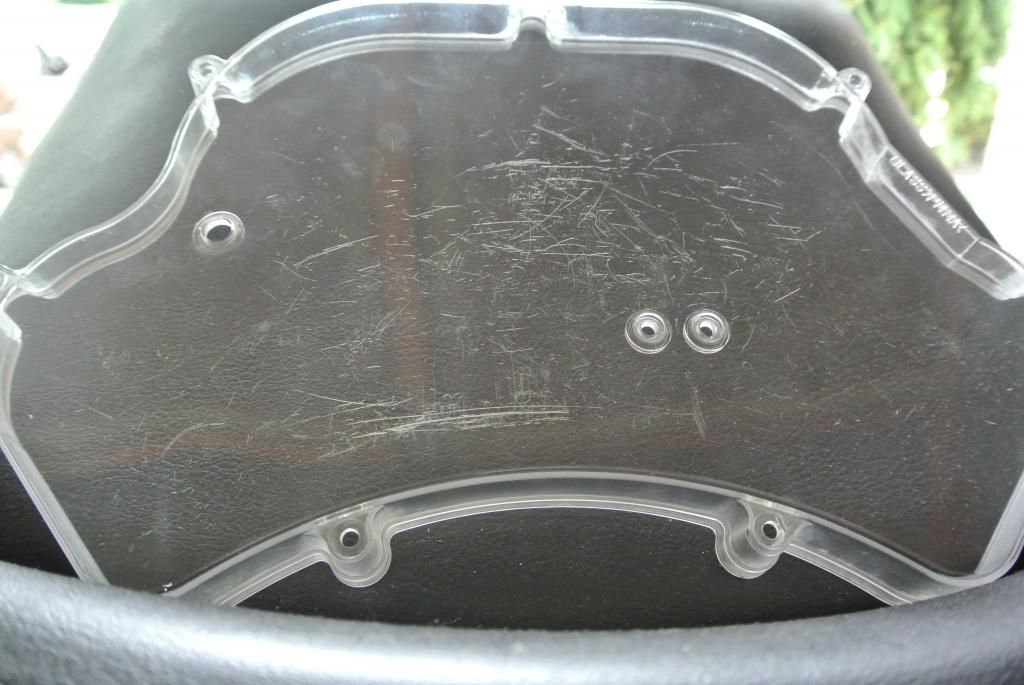 Use a pick to help remove the clock reset and odometer seals.
I used a 3M restoration kit. It starts with a 500 grit disc. I found that didn't cut it quite quick enough so I hand sanded with 320 then 400 grit before using the disc's in the kit.
They step through 500, 800 then a foam polish disc followed by a compound polish.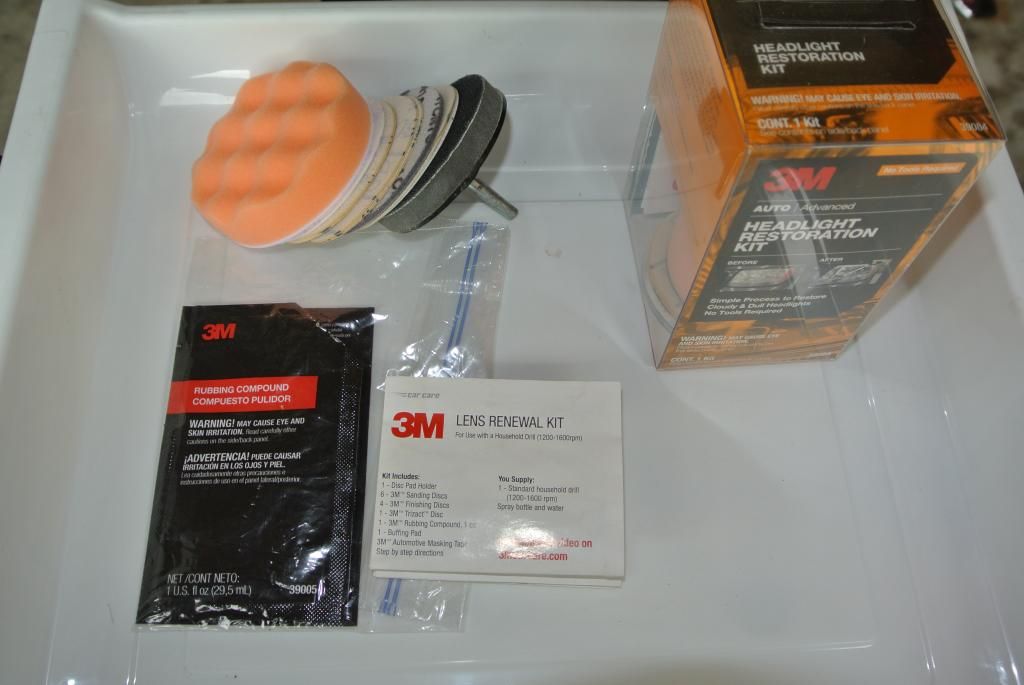 Couple before pic's..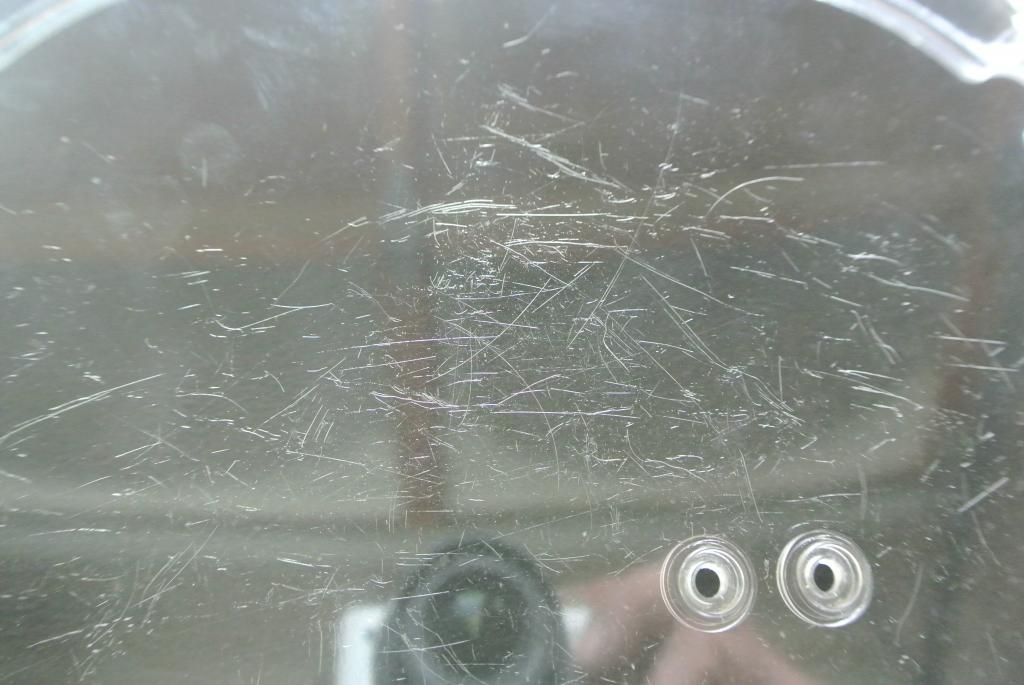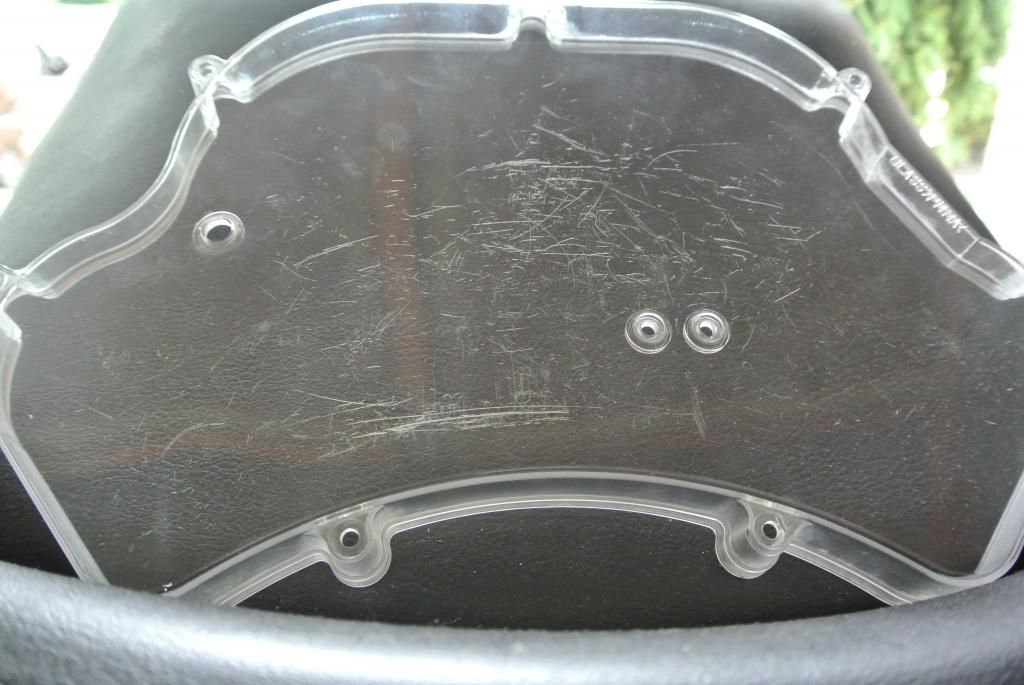 Before assembling the cover, clean the glue off the case and rubber gasket. I coated the gasket with Dow Corning high vacuum grease prior to assembly.
After pics..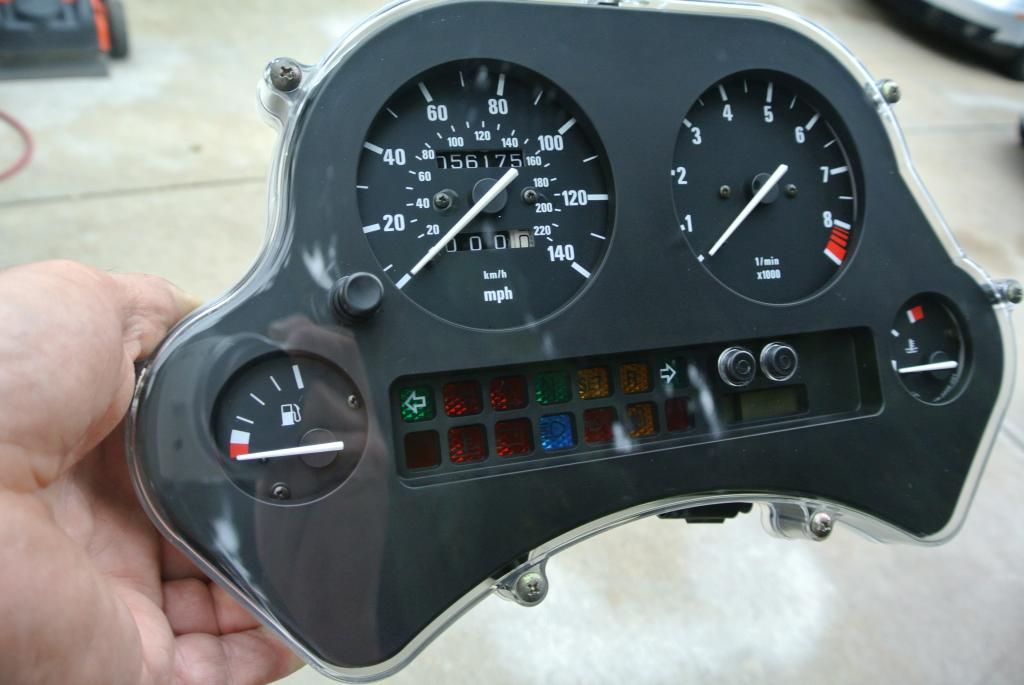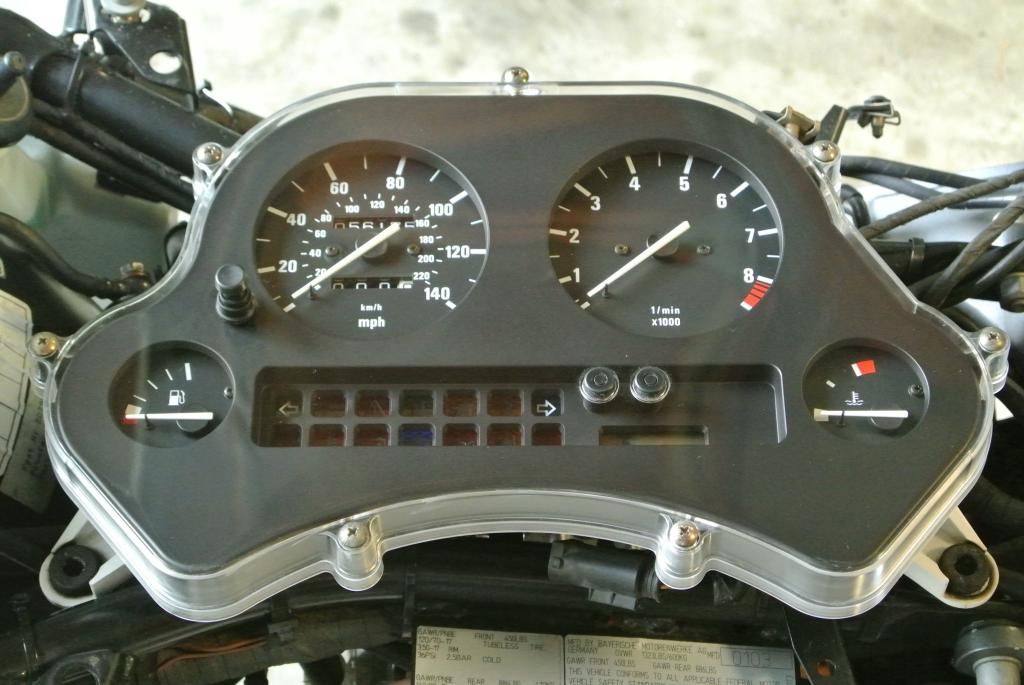 Couple misc pics...
The screws holding the fuel and temp guages are different length's.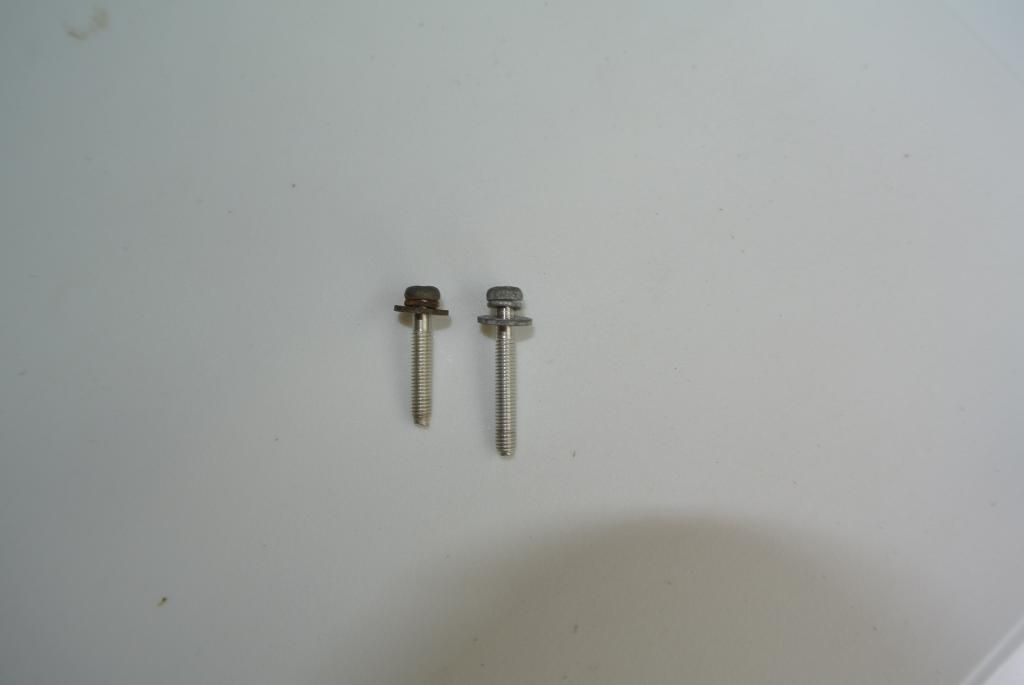 Gauge pic's