Discussion Starter
•
#1
•
Replaced my clutch today (with the help of pantherdawg, LAF and a couple other buddies)...still have a long way to go to get 'er all put back together though. LOTS of apparent fluid leaks in multiple places. I'm hoping the Shealey & Neblett types will weigh in with their diagnoses based on the photos below. Fortunately, based on Dave Shealey's advice, I have lots of new seals on hand to swap out.
Here's what the bike looks like about now (except we've since removed the swingarm, cross tube, center stand and tranny and put the rear up on jack stands):
When we pulled the rear drive, there was fluid in the swingarm - is this normal??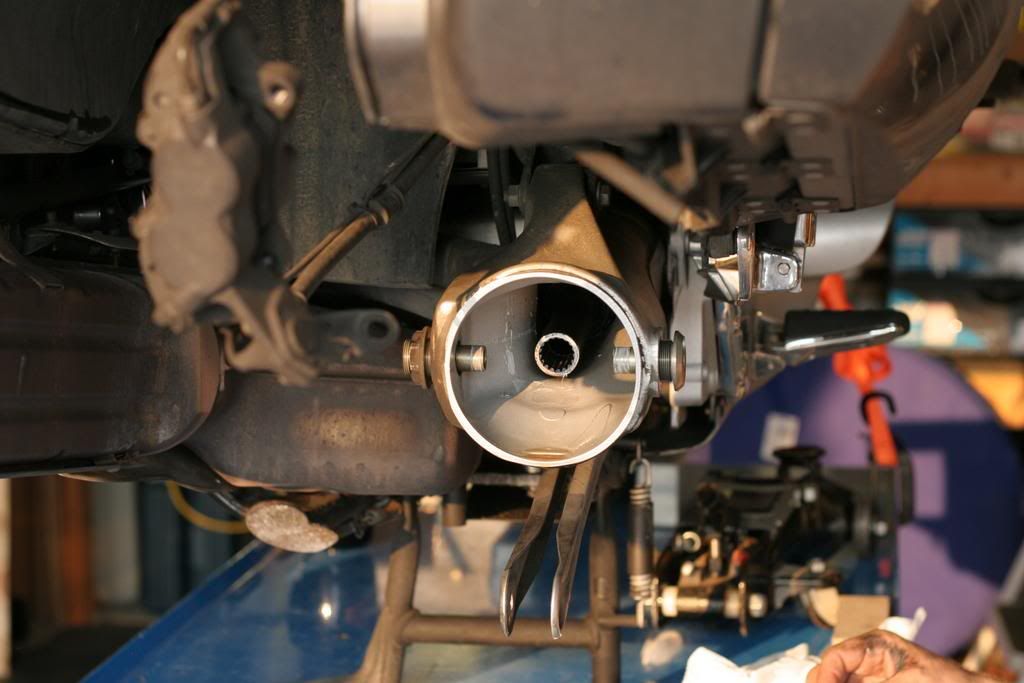 Also, I'm not familiar enough with fluids to know for sure, but the fluid that was coming out of the rear drive didn't seem like synthetic gear oil with less than 2,000 miles on it. Does it look okay in this next photo? And is the oil supposed to be able to leak out of the rear drive when it's removed like this?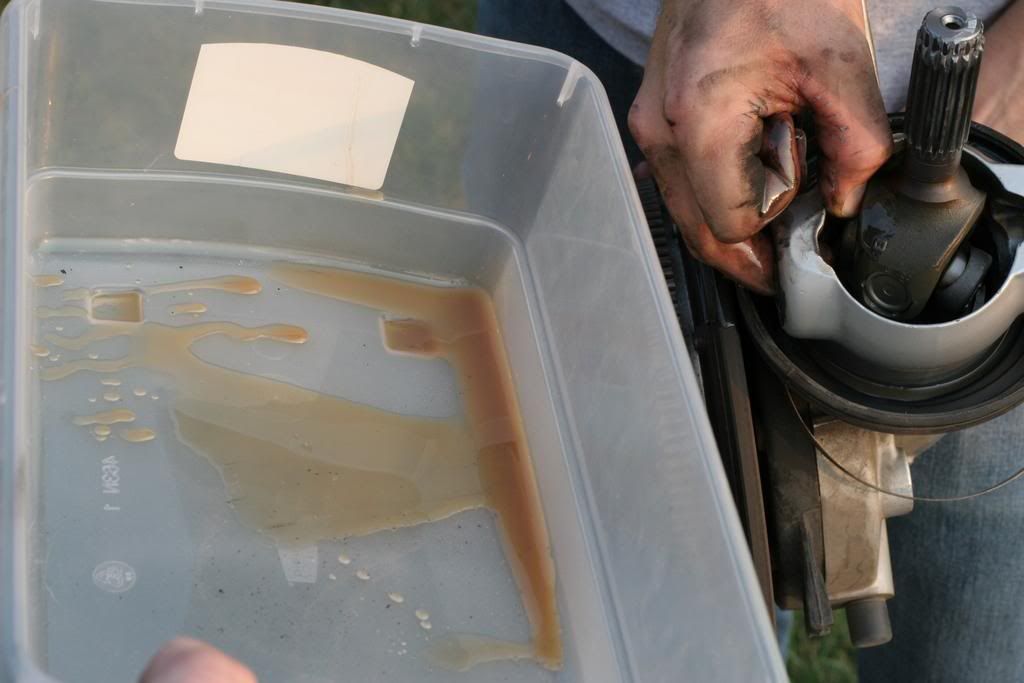 When we pulled the swingarm and slave cylinder, we found fluid in BOTH locations. This looks like red gear oil, not DOT4 - correct? A local dealer replaced brake fluid, clutch fluid, engine oil, tranny oil and rear drive oil less than 2,000 miles ago. Less than a week later, my clutch started slipping....
So are the tranny seals in both of these locations shot?
After pulling the tranny, we discovered engine oil in the bottom of the intermediate housing (as suspected, since this is what's all over the underside of the oil pan and intermediate housing). Pulling the clutch parts out all the way up to the clutch housing, the oil just started flowing - without even disturbing the main oil seal or O-ring:
Of course, the clutch was trashed. Compare old vs. new: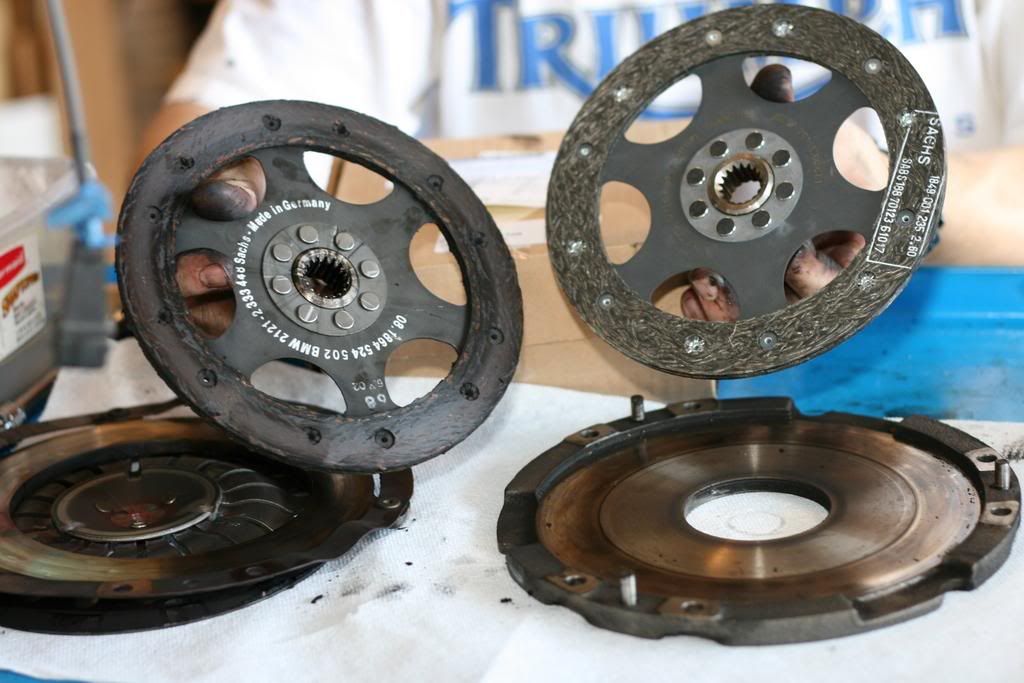 A lot of brake parts cleaner and wiping down with rags got the reusable parts nice and pretty: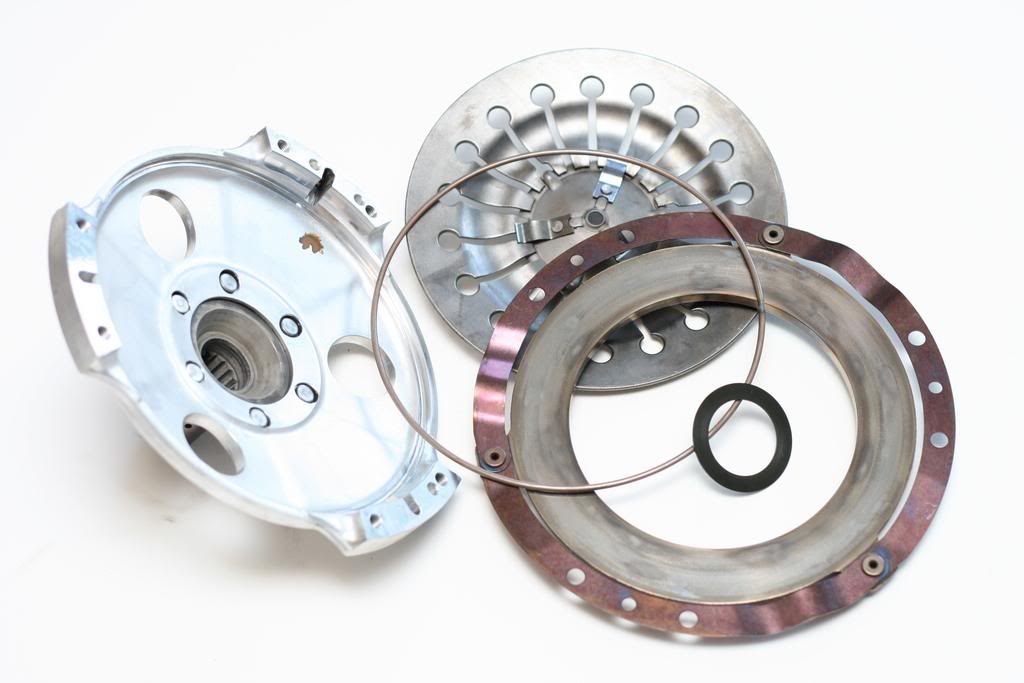 We put the new oil seal and O-ring in - I made up an oil seal seating tool with galvanized pipe and a floor flange, just like the Clymer's manual suggests: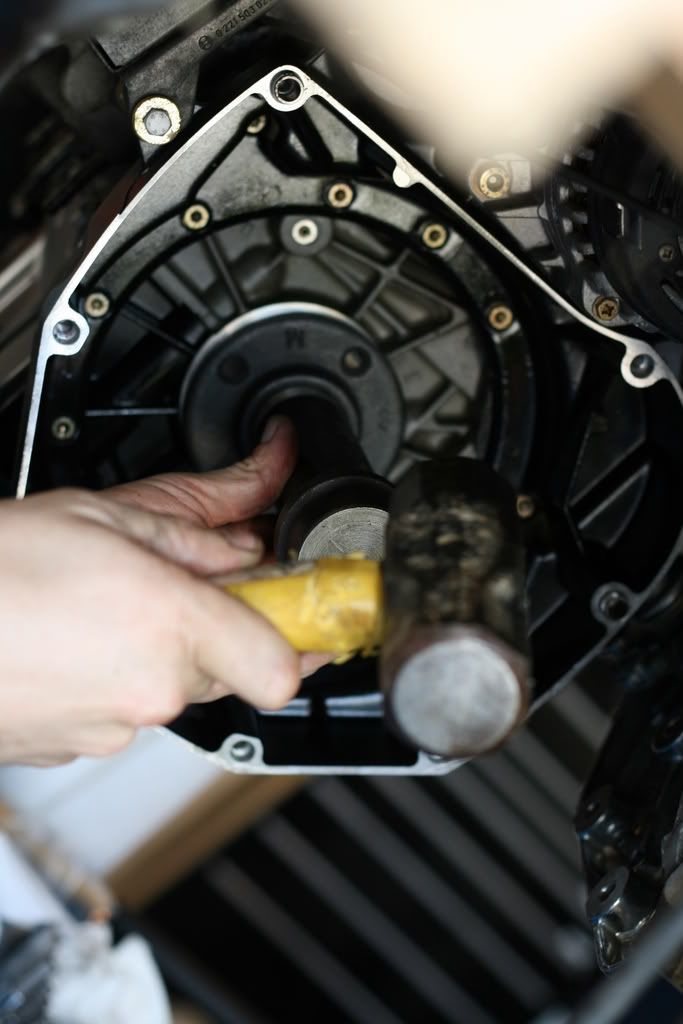 After getting the oil seal in and making sure the inside of the housing was clean and dry (see below) we put the new clutch together with the clean parts and reinstalled.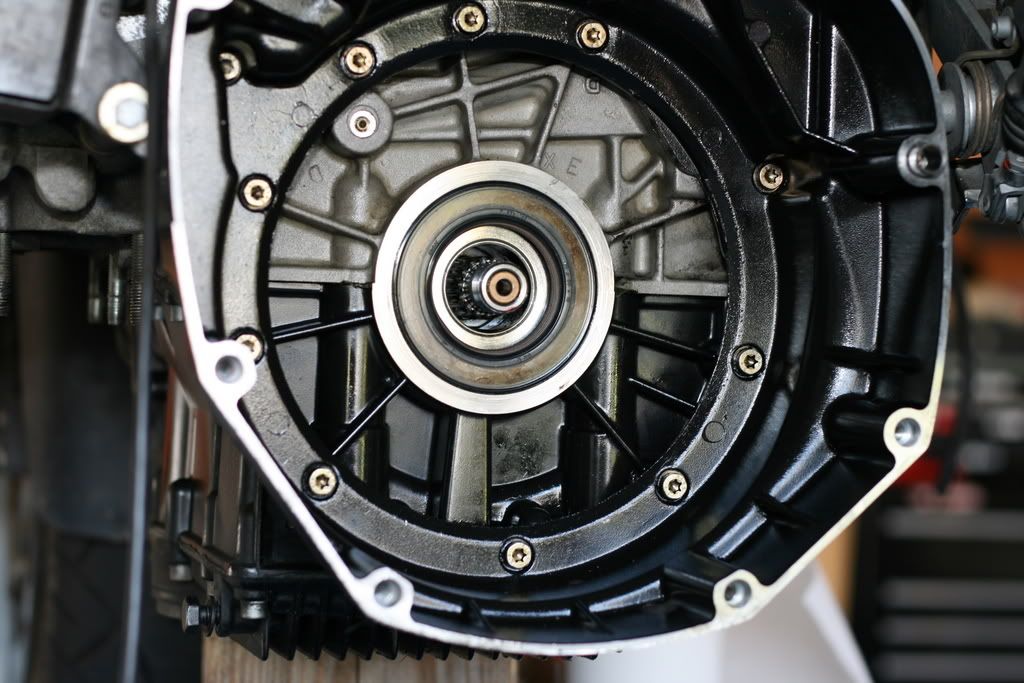 Tomorrow's task is to start replacing the tranny seals, drill the weep hole, put the new slave cylinder on, and start putting the whole bike back together (with a throttle cable upgrade, air filter & fuel filter change along the way).
One last photo: Two of my throttle intakes are a little varnished. Anything to be concerned about? Should I do anything more than hit it with a shot of throttle body cleaner?