Discussion Starter
•
#1
•
Looks like we are now getting the bad weather from the UK, it has gone cold and rainy and windy, still a taste of refreshing Autumn after all the heat and dryness will drag everybody out of their stupor.
This morning on my way to work I decided to point the bike over the "saddle" a ridge of low hills east of the Rhine valley.
And a nod to my chariot of fire
Vineyards and Orchids and narrow roads just made for motorbiking, at one point I grabbed myself a handful of juicy sweet grapes and munched the lot in one go, spitting the kernels out like a machine-gun.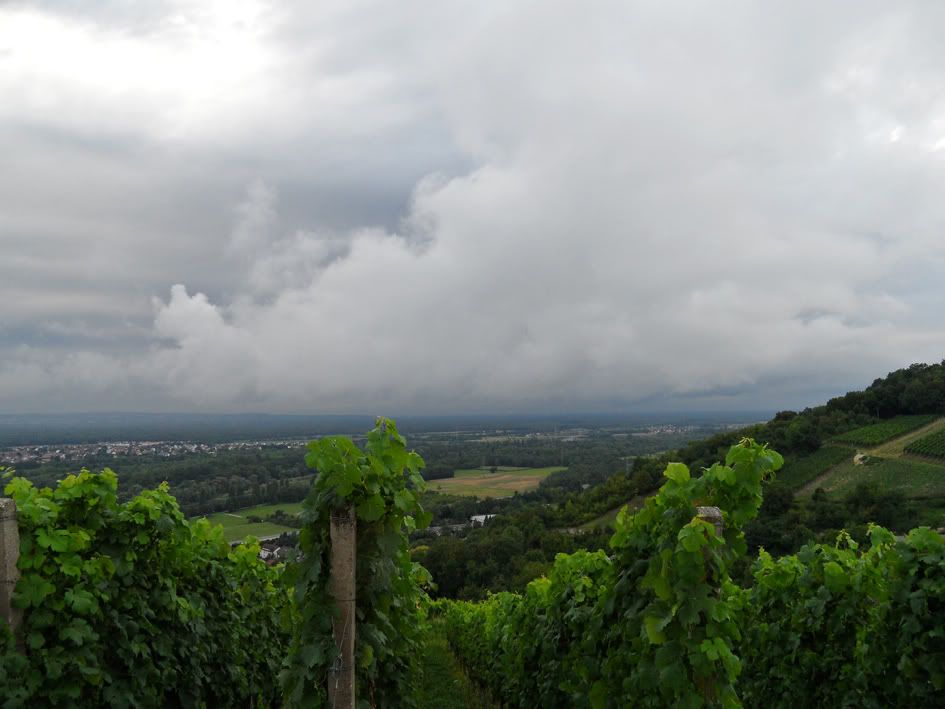 Bad air coming in from over the Vogesen
The apple harvest is on, all wooden boxes and ladders on the trees, almost too kitschy to be true, I picked an apple and took a bite.
The thing was writhing, a set of earwiggy pincers snapping at me out of the hole.
Yuck! That apple got well and truly flung, still it could have been worse, half a earwig, or even worst, just the hole.
I rode on, at one point the road is lined by apple trees, as I said it was getting windy and the wind blew the frikking apples off the branches, I got a full broadside at 70 Clicks an hour, I could not see for all the applesauce and bits flying around. And it hurt, now I am full of apple shaped bruises and will take my apples in Cider from now on thank you please.