Discussion Starter
·
#1
·
I was commuting on it until Autumn (sorry, Fall) 2010, and to tell you the truth I was well sick of it by then. Having to ride in all weathers kills your enjoyment of it.
The bike needed a load of work that I'd been delaying. Small but smelly fuel leak, new tyres and brakes, refurbished shocks, new battery, lights needing sorting, and a proper service.
I've just started it for the first time today, one click of the starter and she roars into life. Well, as much as a K series can roar. More like whine.
I must admit, I have missed her. I bought a Triumph Rocket III Roadster in the interim, which is brilliant, but practical all weather bike it is not.
One thing, it's been apart for so long I've had a bit of a jigsaw puzzle putting it back together. All is ok but I can't find the connector for the fuel level sensor: -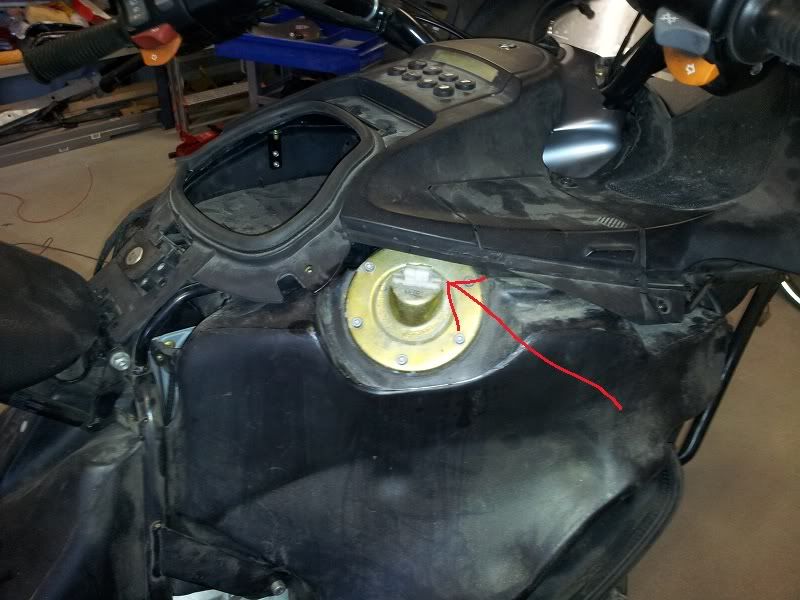 Anyone know where it might be?
Have I got to remove something again?