Discussion Starter
•
#1
•
Hi all,
Just picked up an 03 K1200LT. My first cruiser. 56K miles, good condition overall. Been studying & researching this site for a week or so.
i-ABS tests and works fine (original brake lines), final drive seems to be working fine, metal gas line disconnects, runs great. It was sold by BMW of Louisville, KY two years ago. Need to call them and hopefully obtain some type of service history. Only 900 miles since that sale and my purchase. I think it was too tall for the previous owners. Last guy owned it for two weeks. He was on the way to the license bureau to get registered when he was lightly tapped from behind at a stop sign. I bought it a couple days later.
Things in need of repair.
BMW 2000 professional Becker radio system, 6 CD changer. Circuit board got wet thru buttons on stingray (fancy lingo already). Did some research on this. Will probably go without and remove radio system.
Rusty caliper and disc bolts. Treat rust,clean and paint.
Previous owner was rear ended at a stop sign. Speed was very slow, just enough to do slight damage to a saddle bag and the middle "tupperware". Purchased used replacements, need to have them painted. PO was on the shorter side and layed the bike down on the process. Slight bend in engine cover bar and brake pedal. Easy fixes.
Steering damper needs fluid & seal.
Slight oil weep near water pump. Researching that soon.
Fluid changes - Oil, coolant, final drive.
Getting close to 50 years on motorcycles now (wow, wierd to type that). First mini bike at age 6. I perform 95% of all maintenance needs on my bikes. Certified mechanic and an A&P.
No brand preference. I like them all. Prefer something unique and/or classic.
Current rides - 1974 CB750K4, 1961 Pan/Shovel. Triumph 650 Tiger and a H2 in the basement on the "to do" list.
Regards, Ken
Crummy pic but here's the newest addition to the family!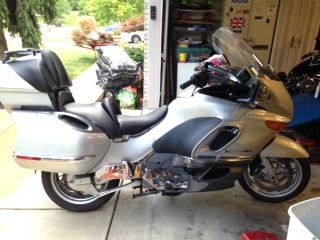 Current rides..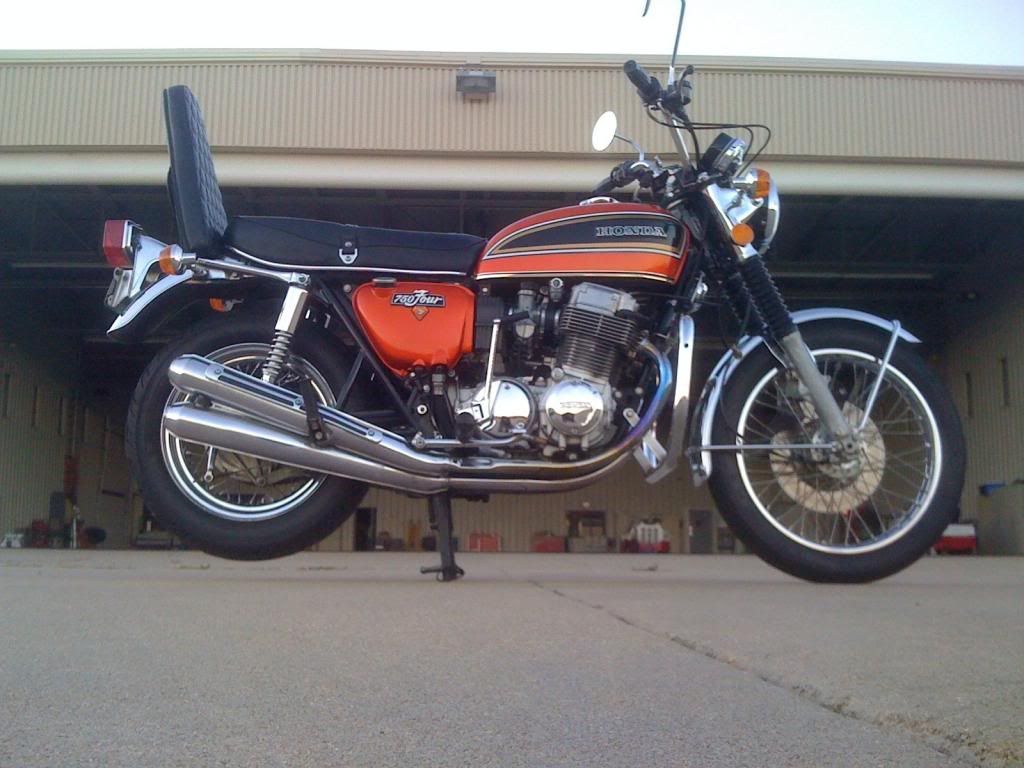 To be completed..
And finally me on my Triumph some 30 years ago! Traded a CB750, CB350 and a 74 Elsinore 125 for this and an Old Harley while attending AMI in Daytona..