Discussion Starter
·
#1
·
Exciting times, my tyre order arrived today: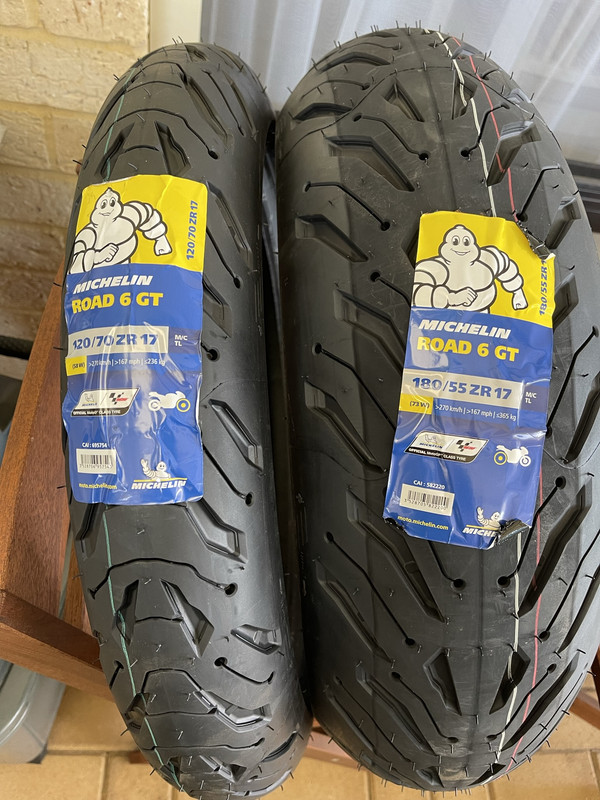 I still have some life left on the Dunlop RS III set currently on the bike so these won't go on right away.
The questions I have:
1. Am I correct to assume the white bar code labels are also the marks for the heavy point of the tyre? Been a while since I fitted the Road 5 GTs I had on my '06 RT.
2. Anyone with Road 6 GT longevity experience? While this model has only become available recently to Australians, other parts of the world had them out for many months. I got 15000 km (9000 odd miles) out of the Road 5 GT set, with most of those miles done 2 up, would love to know what are realistic expectations for the Road 6 GT. I know Michelin claims 10 extra percent...
Thank you.