Discussion Starter
•
#1
•
I purchased my first BMW, a 2009 R1200RT, less than a month ago. Had some issues and took it back to the dealer (about 200 miles away) and ended up riding out on the GTL. My wife had quite a bit of input on the decision, since she was the one riding pillion on the 200+ mile trip up to the dealer.
Wasn't sure about the GTL at first, or at least less sure than I was about the RT, but after just a few days I've decided to love it. It certainly is a beast!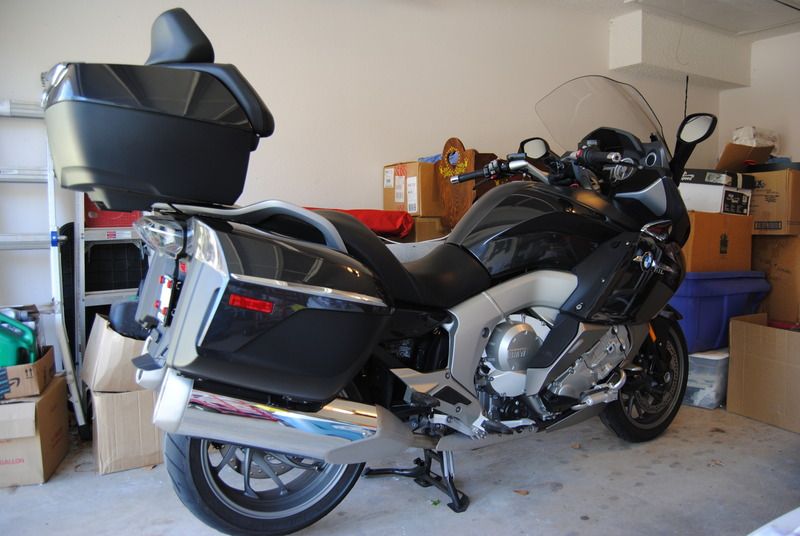 I have some of the usual questions:
1. which tires (as these OEM Z8s have about 7k miles on them)? I was considering the bridgestone battlax t30 (GT spec) tires for the RT. Good choice for the GTL? I'm sure there are many threads about it... I'll search
2. given i'm at just over 7k miles, should I get any maintenance done? I forgot to ask the dealer what was done when they took in the bike.
3. Looks like RKO is the right tank bag for the bike. True? Seems not many choices without risk of hitting the kill switch when turning bars to the right.