Discussion Starter
•
#1
•
Maine has the lowest SAT scores...1389.....totally bogus the way they came up with the numbers though. Our past commisioner of education mandated that all students have to take the SAT. For example: Maine SAT participation rate 92% Iowa participation rate 3%.
California has the worst air quality.....cough, cough...probably true.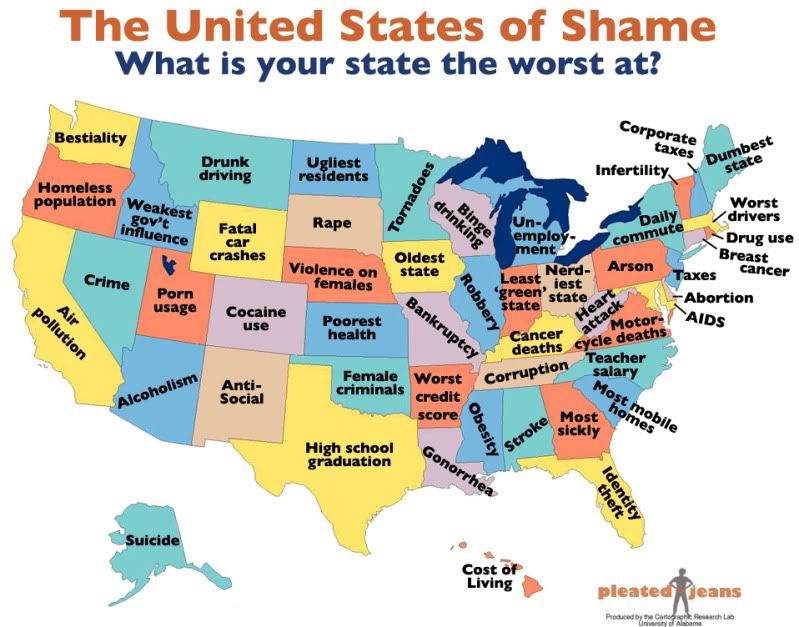 You can go to the site and click on your state if you'd like to get more info.
I've debunked mine. Can you your state?
http://pleated-jeans.com/2011/01/24/the-united-states-of-shame-chart/