Discussion Starter
•
#1
•
Slammer has until now used a old Canon Ixus compact camera to take you along with me on my trips around CH.
Lately the chip card went all bolschie on me and I could not get another, it had a whopping 256MB memory, ironic really because the 256MB card is a memory too.
The next largest at two gigs did not work but I managed to get hold of a 1 GB thingy and that worked more or less, depending on the camera´s mood at the time, it had gotten cranky in it´s old age.
Then the battery died.
Time to get a new camera..
At MediaMarkt I saw a Samsung WD600 on offer at 120€ so I bought it.
This thing is semi-sentient in it´s own right, it has more functions than I know what to do with but that does not matter.
It can make it´s own opinion and decides autonomically the best settings.
Just point it and push the button and even that is not necessary, it has face recognition and if you smile at the bugger it decides that you like it and "it" (now and forever known a "She") takes the picture all by herself.
Frankly this kind of tech in a cheap 120€ mass-produced camera scares me shootless.
With all the cameras installed in our inner cities just try to imagine the endless possibilities, hack your way into the system, easy by the way, and show it a picture of a politician or somebody high-ranking, tell the cameras to watch this person and when they go into a brothel take a picky and e-mail it to the gutter-press if you do not get a million by sundown.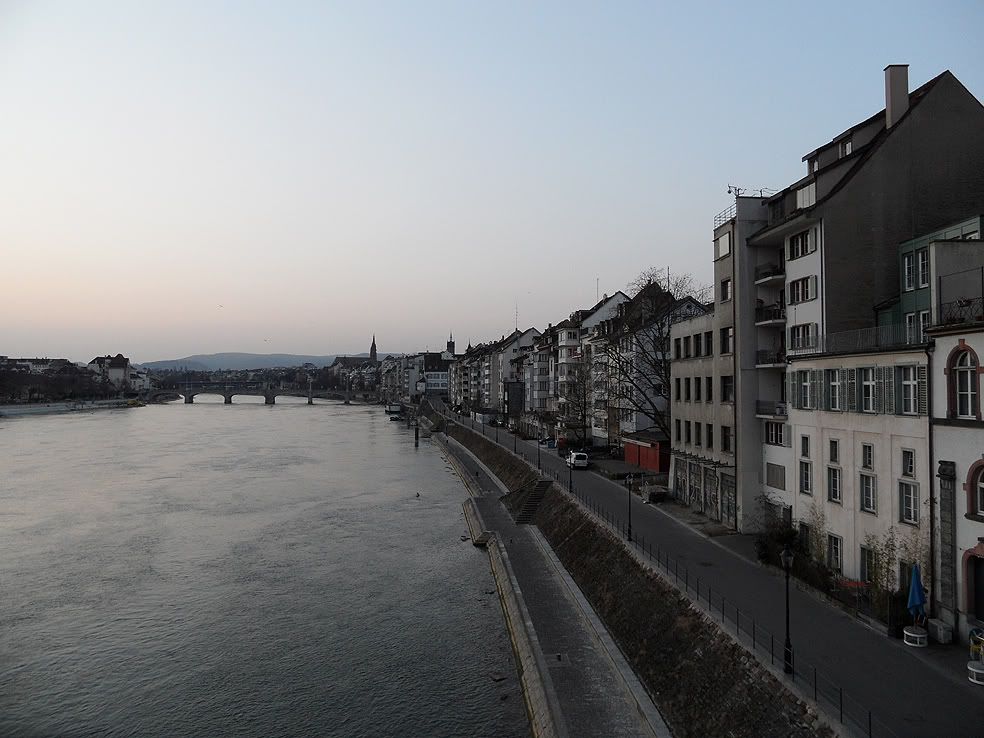 Good morning Basel
Good morning Basel at 15X optical zoom