Junior Member
Join Date: Sep 2004
Location: Dublin, , Ireland
Posts: 2
Oil Leak
---
Hi All, I seem to have a slight oil leak which appeared to be coming from the top of the oil sump where it meets the drive. Is this a common problem and is it easy to fix.

All suggestion welcomed!

Bren K12LT 02
Need more info
---
Hi Bren, and welcome to the forum. Please take a moment to fill out your public profile, so we all know where you're from. You might be surprised to find a helpful forum member who can meet you in person to help out.
When you say "top of the oil sump where it meets the drive", I don't quite follow you. Do you have a photo? Does it look like this?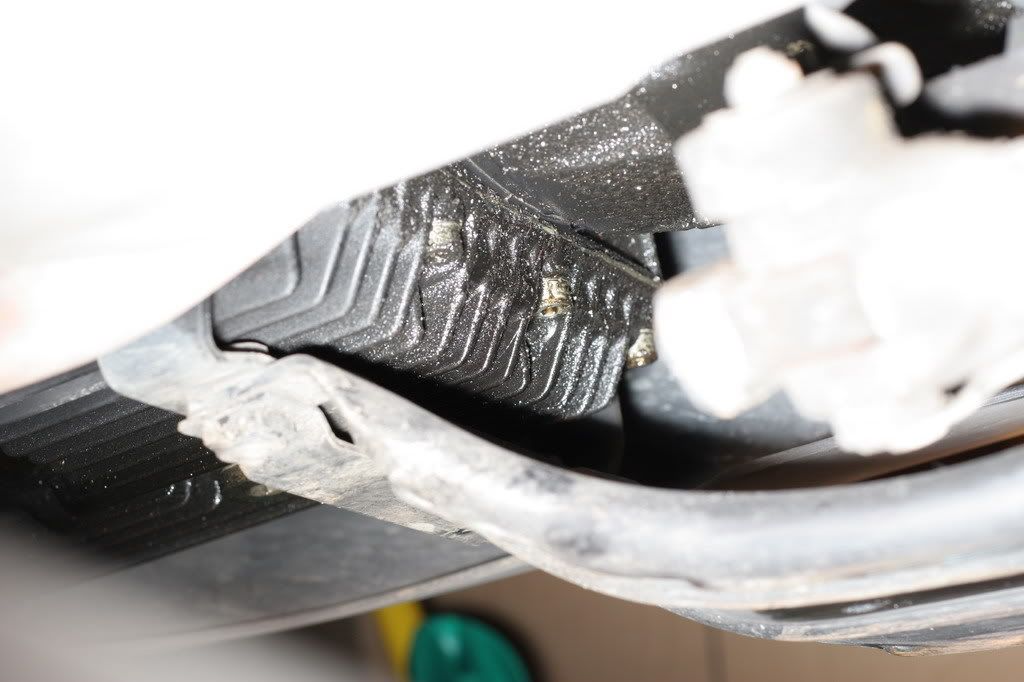 The oil pan on the bottom of the engine meets the intermediate flange, which contains the clutch. This, in turn, meets the transmission housing. Oil coming from the seam between the engine and intermediate flange is a strong sign of a failed rear main seal, which will soon trash the dry clutch (manifested by clutch slippage, particularly in 5th gear under load).
This happened to me (see
this thread
) a few months ago. It's a pretty labor-intensive job - which means you can save well into 4 figures if you do the labor yourself. It requires some special tools to disassemble & reassemble the swingarm. There are some good resources online here to guide you (such as Kevin Cook's
slave cylinder drilling procedure
, which has lots of helpful photos on most of the steps required to get to the clutch). You should also get a copy of the BMW factory service manual and the Clymer's manual, if you don't already have them.
If you're not up for doing this yourself, you may be able to find some forum members in your area who could help out. Your other option is to take it to the Bring More Wallet dealer and expect to pay $1200-1500 or so.
There's another potential failure mode, which is less common and also less costly. On top of the engine is the crankcase ventilation hose assembly, which goes from a nipple on the engine block to each of the four throttle bodies. Sometimes this hose will crack and allow oil to pool on the top of the engine, eventually running down the side to the bottom. You can see the hose from the right side of the bike if you pull the front upper fairing off and look in there with a flashlight, just below the frame.
There are other fluids which can leak and cause clutch slippage - namely, the DOT4 in your hydraulic clutch, and the transmission oil in the tranny. There's also the oil in the rear drive (which is probably not what you were referring to when you said "the top of the oil sump where it meets the drive."
I found leaking fluid in all of the above places at the same time on my bike. I'm in the process of putting it back together now. If you should choose to go this route, let me know because I have some lessons learned that might be helpful. Hopefully your situation is a little better than mine was.
---
Dave
'03 K1200LT-C Dark Graphite
'96 Triumph Sprint 900 British Racing Green (traded)
'95 Yamaha Virago 750 Pearl/Black (sold)
Currently Active Users Viewing This Thread: 1

(0 members and 1 guests)