Fall riding
---
So our last trip of any distance for the 2016 riding season is now behind us . We left home for the Allegehny Mntns. of PA early Friday morning. We rode to a local hotel and picked up another couple that was going with us. The weather could not have been better the entire weekend. We left Pa. very early Sunday morning before the sun came out,on our return home trip and it was darn cold ! Spent the first 2 hours thinking of my heavy lined gloves ,and riding chaps that were sitting back at the house doing nothing ! LOL The fingers and knee caps were NOT thanking me for that blunder ! Stopping for coffee and warming up a bit every hour helped . We meandered our way from Altoona PA. to Youngstown Oh . on rt. 422 and found it to be the kind of twisty ,hilly rolling farmland country side that we all love to ride passing thru small communities occasionally . Cold temps in the mid 40's reminds us of what is coming once again ! The bike ran flawlessly as always , and we got in a nice 800 mile weekend of fall riding,local rides only till it's time to wait out the snow ,ice and rock salt once again !...........
Enjoyed the historic "horse shoe' curve in PA. and watched several trains come thru during the hour we were there;We also visited the "flight 93 crash site" while there ...and were in awe of the amount of $$$ our government must have spent on that memorial site ! very nice place to visit, a person could spend many hours there taking it all in . alot to read ! got choked up , and eyes welled up with tears a couple of times !
]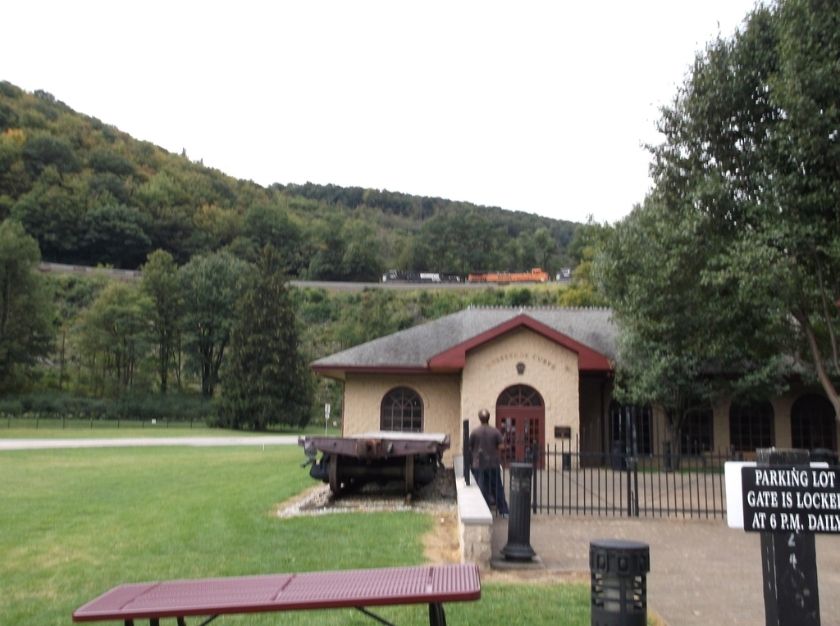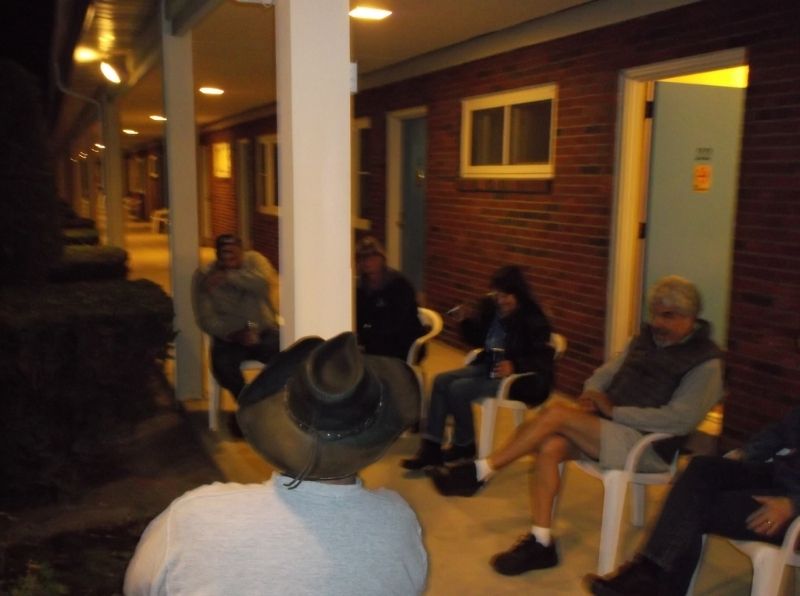 We sat around with other riders and enjoyed a few adult beverages out side of this old hotel we stayed in Saturday night ,and told stories of the days adventures in riding, we kinda like staying in the old hotels that were built after WWII let out,where you park in front of your door , found this one to be very clean and well kept for it's age in Altoona PA...........................Tony
---
90% of any job....is getting started !
Re: Fall riding
---
Not sure why the two photo's appeared in this post yesterday ....and are GONE today ?
---
90% of any job....is getting started !
Currently Active Users Viewing This Thread: 1

(0 members and 1 guests)