Join Date: Aug 2007
Posts: 6
Green Mountain Rally
---
Green Mountain Rally
September 14 ~ 16
The GMR is the MOV annual "big deal", attended by riders from the East Coast and Canada. Held at Camp Silver Towers in scenic Ripton, VT, the rally location is in the heart of some of the best riding in New England.
Great roads and a scenic time of year make this a must-do rally for many.
Accommodations include bunk houses or bring your tents and enjoy a hot shower. Included in admission are wonderful home cooked meals, bon fires and great riding in
Vermont
Adirondacks
New Hampshire
This is the premier fall rally in New England. Home cooked meals, free popcorn, and tenting is optional.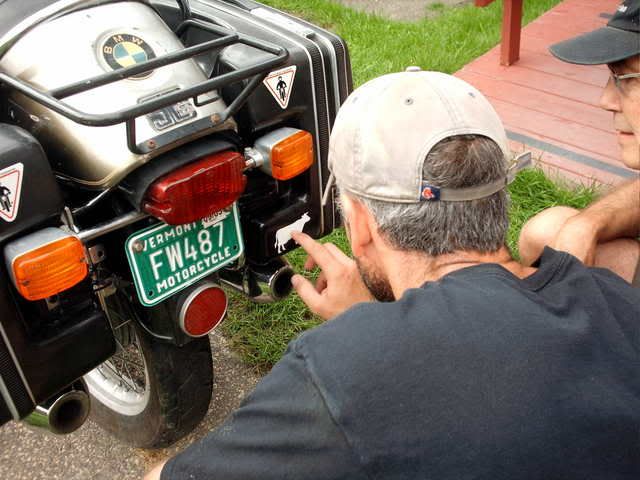 This year there will be a ride to Whitehorse Press which will be holding an open house the same weekend. So a ride from Ripton to Conway via the
Kangamagus
Trail, one of the best and most scenic rides on the East Coast.
From there a quick ride to the Maine Coast for a lobster would be possible.
Home Cooked Meals
Lots of Hot Water
Dormitory Sleeping
Kangamagus Highway
Bonfires
Doorprizes
Free Barbeque Lunch in New Hampshire

Pre-registration only to first 250 by
August 31
. Send check or money order made out to
BMW MOV
to:
Bob Emery
145 West Tinmouth Road
Wells, VT 05774.
$45
From the BMW Motorcycle Owners of Vermont
WebSite
The Link <- Check it out.
Quote:
For those of you not familiar with our rally, we provide dormitory sleeping as well as camping space. There are hot showers, bonfires, great rides, and home-cooked meals. Door prizes . . . Friday and Saturday dinners, Saturday and Sunday breakfasts, and more. It is simply a great time—all for $45.00 per person.
And then there is the
free barbecue lunch at Whitehorse Press.
<- Check it out.
Join Date: Aug 2007
Posts: 6
Get to the Finger Lakes Rally and then ...
---
What a rally!
September 14 ~ 16
Green Mountain Rally
Start at the
Green Mountain Rally
Saturday morning and travel along scenic, twisty Vermont roads to the
Kangamangus Highway
.
<- Check it out
Then ride through New Hampshire to the
free
barbecue and
Open House at Whitehorse Press.
There's a free barbecue by Fandangles, a raffle with great prizes, special prices and shopping in the
Whitehorse Press
warehouse. Buy some goodies, win some prizes, then ride back to Ripton, VT for a home cooked meal, more prizes and a bonfire.
Send in your check now for
$45.00/person to
Bob Emery
145 Tinmouth Rd
Wells, VT, 05774.
Join Date: Aug 2007
Posts: 6
Green Mountain Rally
September 14 ~ 16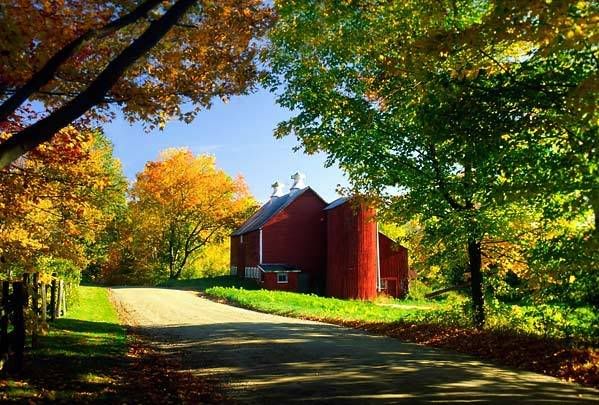 Vermont
- 'Moab of the East'
With 9,000 miles of mostly rural roads and hundreds of miles of off-road trails,
Vermont
is rapidly gaining attention as a mountain biking destination. (Just think of the GS experiences) Recent major articles in the New York Times and Men's Journal touted
Vermont
as a mountain biking mecca. From leisurely municipal biking trails to peaceful back roads to hard-core off road terrain it may not be long before you hear Moab referred to as 'the
Vermont
of the West.'
What is a Moab?
What a rally site Moab would be!
Send in your check now for
$45.00/person to
Bob Emery
145 Tinmouth Rd
Wells, VT, 05774.
Join Date: Aug 2007
Posts: 6
OK you have sent in your money to Bob, and now you might be wondering where can you go after breakfast Saturday morning breakfast.
Ripton is in the center of
Vermont
but just about any venue is within easy reach.
So one destination is
Stowe,
Vermont
where you can get
Trapped in Vermont[
Trapp Family Lodge
700 Trapp Hill Road
Stowe,
Vermont
05672
1-800-826-7000 (Nationwide & Canada)
1-802-253-8511 (In
Vermont
)
Trapp Family Lodge
<- Check Out The Link
A little of Austria
– a lot of
Vermont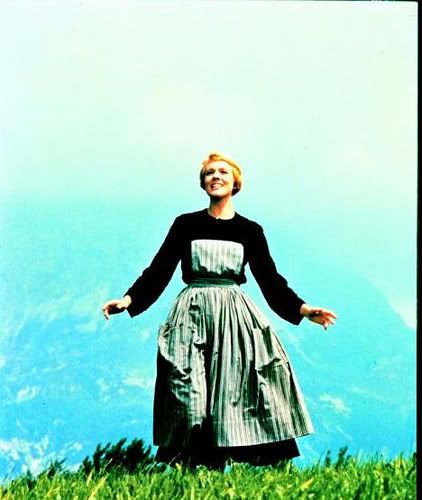 The Trapp Family Newsletter
Quote:
The Trapp family first started welcoming guests to their 27-room lodge in the summer of 1950. Thirty-three years later the family opened its doors to a new 93-room resort with the same country charm of the original lodge. The Lodge continues to be owned and operated by the Trapp family, the inspiration for the classic musical and movie "The Sound of Music."

Today, the 2,400-acre resort with sweeping mountain views provides accommodations in an Austrian-style Main Lodge with 96 rooms and suites, and 100 2-bedroom Guest Houses (time shared) and 14 luxurious 3-bedroom Villas (Fractional and whole ownership). Talented chefs prepare European specialties in The Dining Room, The Lounge and the Austrian Tea Room, complemented by nightly entertainment. First-class facilities are available for meetings and weddings.

Year-round recreational activities include cross-country skiing and hiking on over 100km of trails, tennis, croquet, snowshoeing, sleigh rides, children's programs, maple sugaring, workouts in the Fitness Center, music lessons, guided nature walks, swimming, An Afternoon with the Pastry Chef and much more!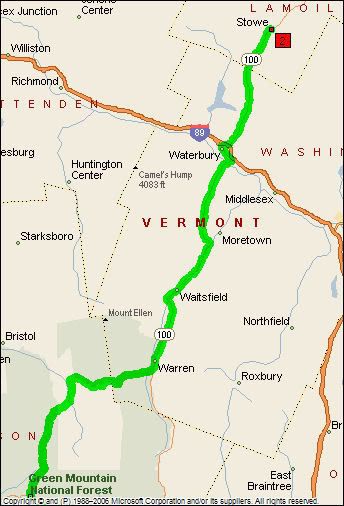 Currently Active Users Viewing This Thread: 1

(0 members and 1 guests)