Junior Member
Join Date: Jul 2015
Posts: 1
Airhawk seat
---
Hi guys new to the site , looking to purchase an air hawk cushion for my r1200rt , appreciate any comments, advice , my concern is will it move around on the seat in the twisties
Cheers
Re: Airhawk seat
---
I used one for over 25,000 miles only K1600GTL. The Airhawk itself did not move as it is strapped to the seat. Now depending on how much air you have in it you will move around some. The secret is not to have much air in it, just enough to give you a little cushion. If riding long distances on the freeway I would add more air but once I hit the twisties I would lower the air. It does take a few miles to get comfortable using one.
---
Stevie Shreeve
Senior Member
Join Date: Oct 2007
Location: portland, victoria, Australia
Posts: 1,491
Re: Airhawk seat
---
Hi James Welcome
buy one to suit a large cruiser, yes it will help ya bum....for a while LOL they have 2 straps to secure them to the seat, my wife has an airhawk and only uses the front strap, if it is wet she flips it over onto the tank to keep the seat side dry (when she is off the bike). if you feel like you are moving around it is too tight, it does not require a lot of air, you should still feel the seat through it. And lastly no you wont know it's there on twisties.
HTH's
---
Regards Linton
From the land of Kangaroo's and Koalas
and no koalas are not Bears



2002 K1200LT
2010 Suzuki GSX 1250FA (the Wifes)
2004 Cub Kamparoo Sprint
My Toys
1976 Datsun 260Z
1989 Nissan 300zx TT
Re: Airhawk seat
---
I have been using an Airhawk for 3 or 4 years for touring - first on an R1150RT and now on a 1200RT
Pre-Airhawk I could ride for 2 hours max. before having to stop.
It was either that or continue riding with such a PITA that it was unsafe.
With the Airhawk I can now ride much longer stints only having to stop for petrol every 400 - 500km.
Having said that though the Airhawk makes long stints tolerable (and safe) but I'm not sitting in the lap of luxury.
I regard the Airhawk as a safety as well as a comfort farkle.
One more thing. The Airhawk correctly inflated (ie not very) raises the seat height about 1cm (or 1/2").
At 5'10" that means I can no longer flat foot and have to be particularly careful pulling up when fully loaded especially on a loose surface.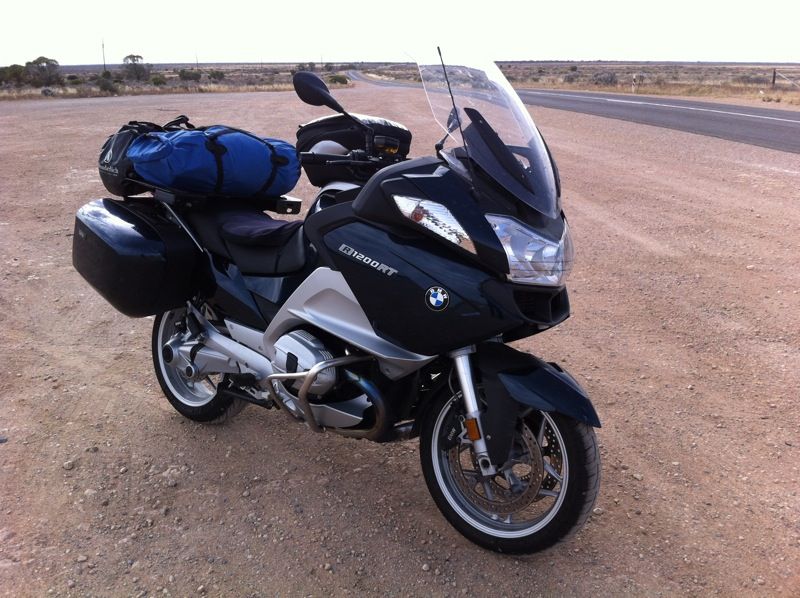 Ian
Currently Active Users Viewing This Thread: 1

(0 members and 1 guests)